Transformers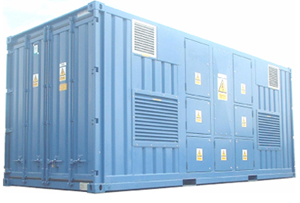 To Complement our fleet of loadbanks, kVA has a fleet of transformers for stepping voltage up or down.
All kVA containerised transformers are:
Fitted complete with over currentand short circuit protection on the MV breaker.

Fitted with MV & LV switchgear.

Fully bounded to ensuring no possiable spillage.

Supplied with flexible MV cable in a wide range og lengths.

Suitable for operation in 'step up' mode for power generation.
Other Transformers available on request
Model
kVA
Enclosure
Voltages
Length mm
Width mm
Height mm
Weight KG
Cooling
500
Skid With Frame
415-690v
1920
1300
1530
1050
Air Cooled
2500
ISO-type 10' Container
3.3 up to 15kV
2991
2438
2591
9500
Oil
5000
ISO-type 20' Container
3.3 up to 15kV
6058
2438
2591
18500
OIl